The size charts give an indication of how we measure our garments and which size you should order in relation to your body measurements. If you would like a looser fit, you are welcome to move up a size, or the opposite if you would like a tighter fit. We do our best to provide accurate sizing information, however these size charts are only for guidance and are very general.
All measurements are given in cm.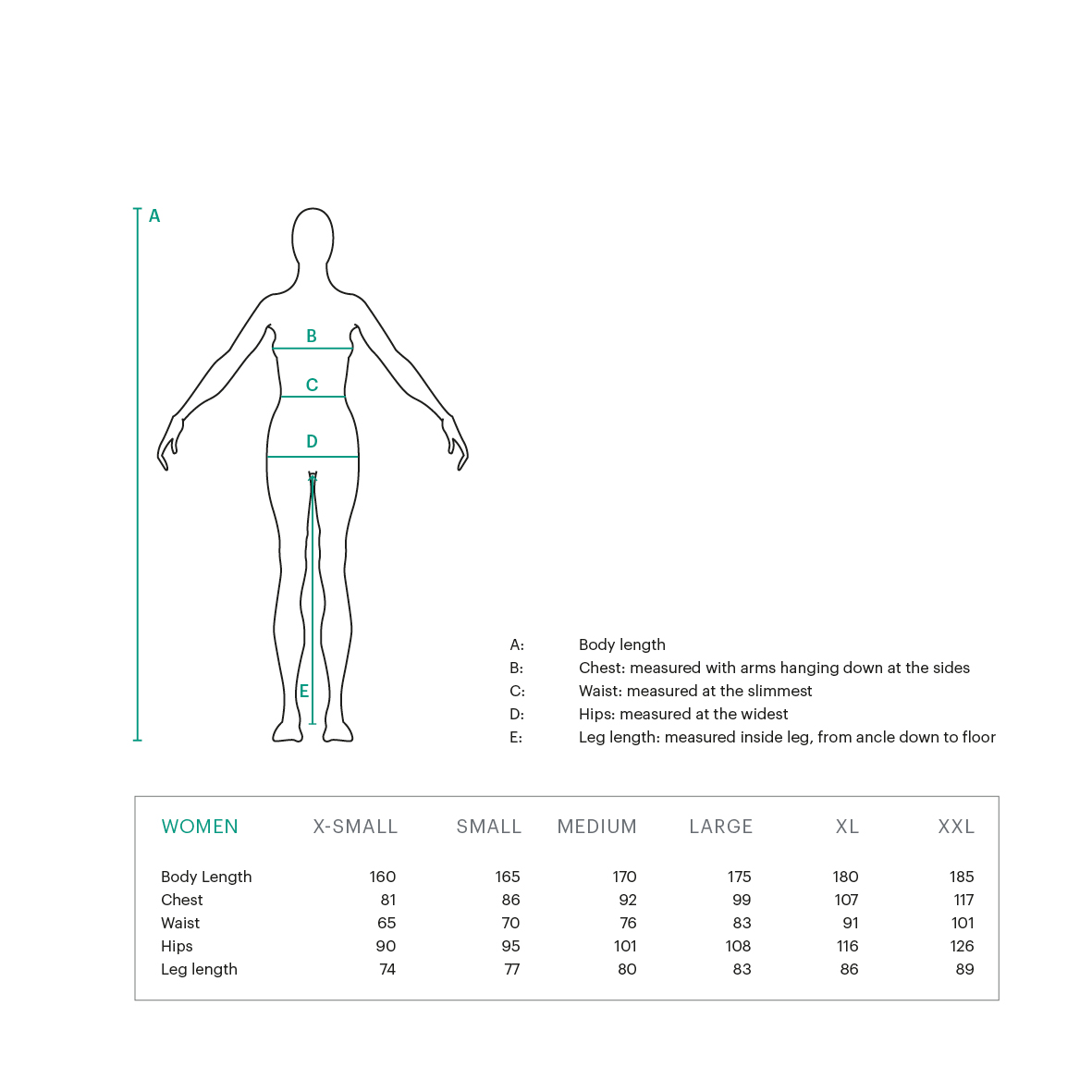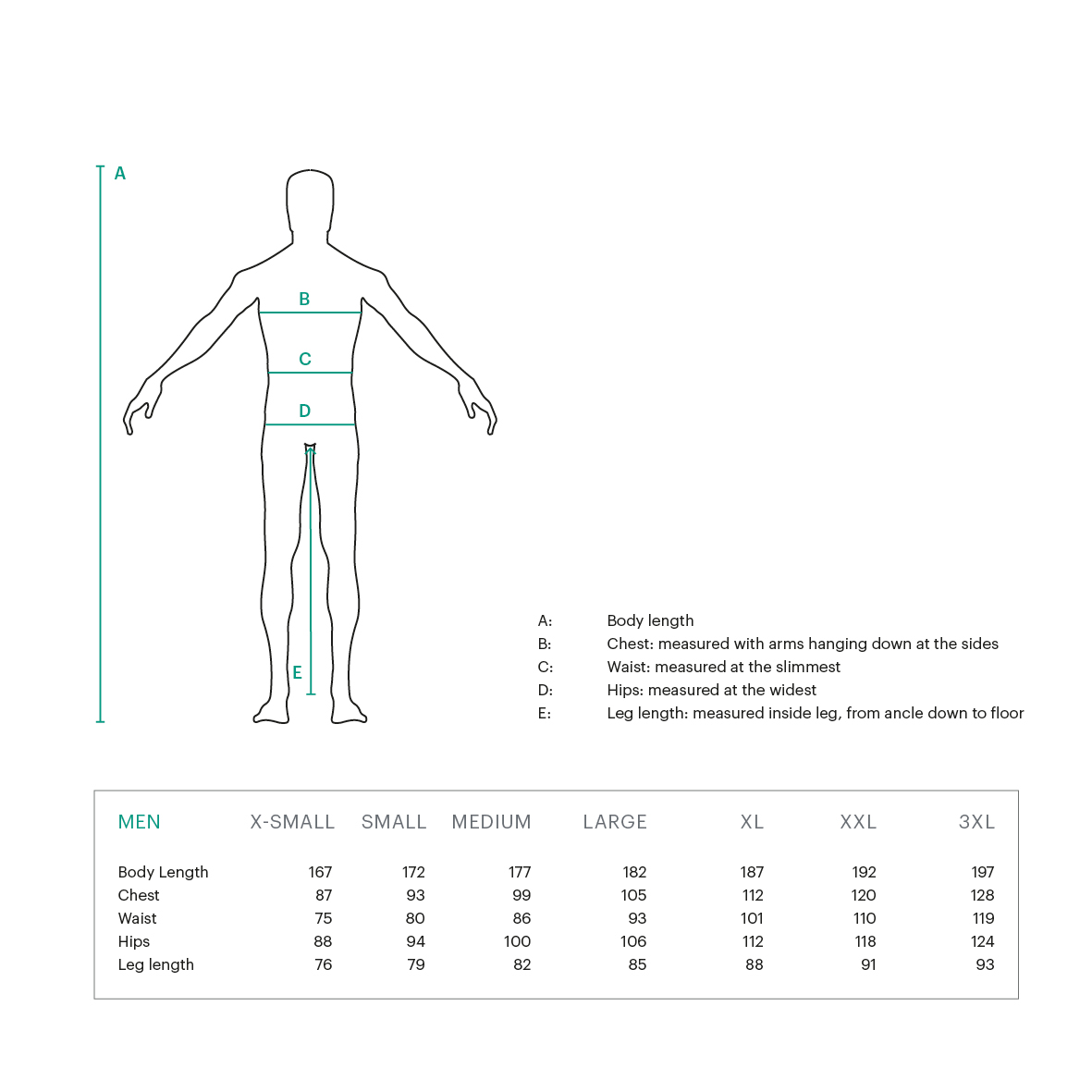 Our unisex size chart is based on sizing for men.
We recomend women to move down a size for our unisex garments.