Tufte Wear was founded in 2012 by Olaf Tufte. A really nice guy, farmer and Olympic champion from Vestfold, Norway. With the mantra, "It's always possible to get better," Olaf began making super soft boxers for the hard working man. The Tufte brand has come a long way since then, but the mantra still defines our work. It is the foundation of everything we do and is pushing us forward towards ever-new goals.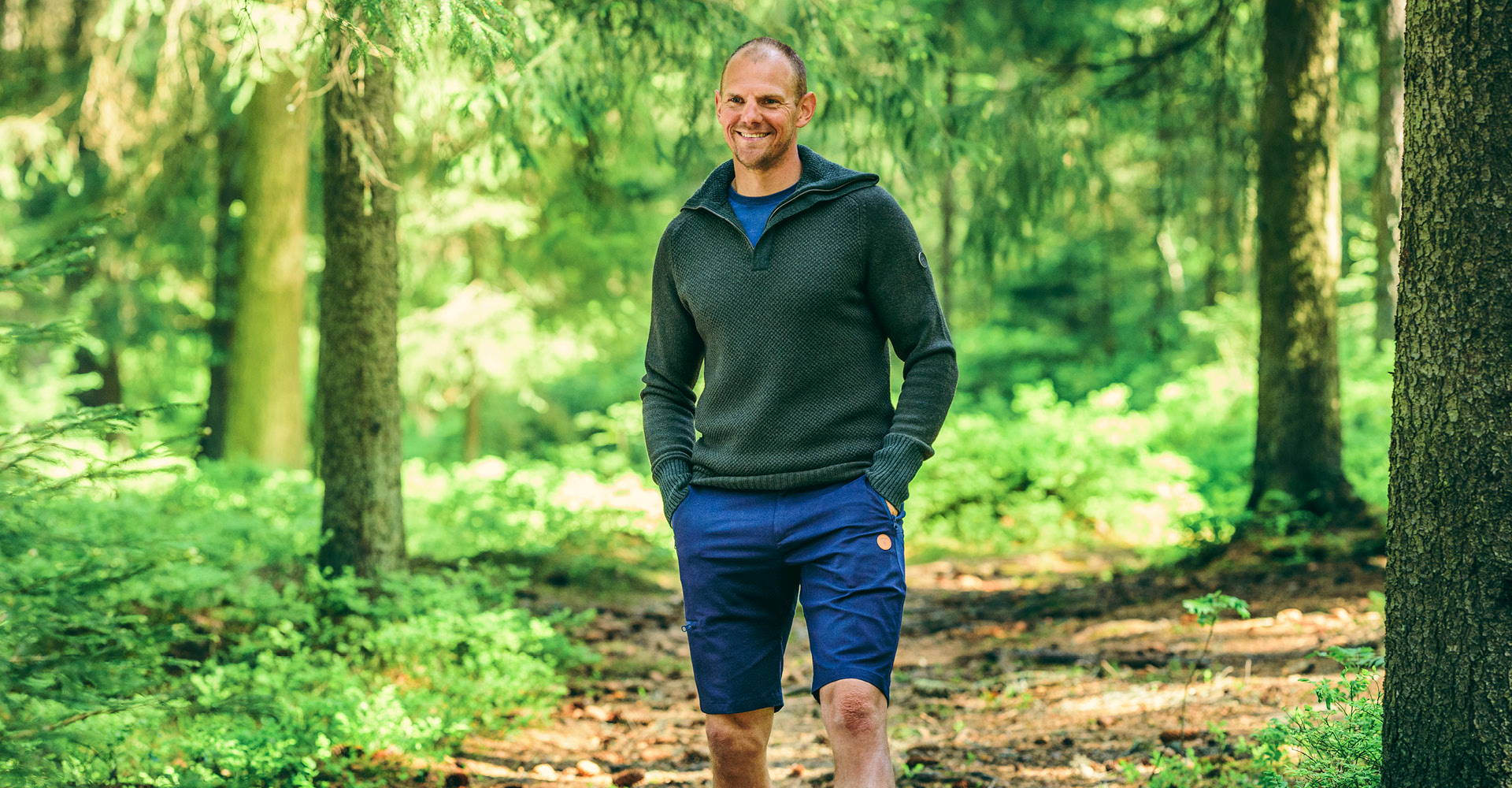 Focusing on environmentally friendly fabrics, bamboo has always been the most important raw material for us. Bamboo grows fast, needs no extra watering besides rainwater, no artificial fertilizers, harmfull pesticides or insecticides. In short, bamboo is pretty great! When we use cotton in our clothes, the goal is to use organic or recycled cotton, of good quality. We consider this to be the only way of producing clothes with regards to the environment.
We have made a promise to ourselves and nature to limit the use of plastic fiber in our clothes. That means no use of conventional polyester, and we guarantee you will never find polyester fleece in our product range. Polyester fleece is made up of micro plastic fibers that fall off during washing and use, and pollute the sea and the environment. This is not something we want to contribute to. Our fleece option is made from 100% merino wool, providing greater warmth and better comfort, both for the consumer and for nature. Creating sustainable fabrics is hard work, but it feels good – and so do our clothes.
ENVIRONMENTALLY FRIENDLY PACKAGING
To minimize the amount of waste and to eliminate the use of plastic, we launched a range of new product packaging in 2017 - made by using cardboard only. Carefully folded and 100% recyclable. Tufte has become a rock solid brand with both desire and ability to grow. We are a team where everyone is committed to deliver products we are proud of. The Tufte team will continue to work hard to improve every day. We encourage all consumers to help us, and we welcome tips on how to improve. Please send us an e-mail with your thoughts to post@tuftewear.no.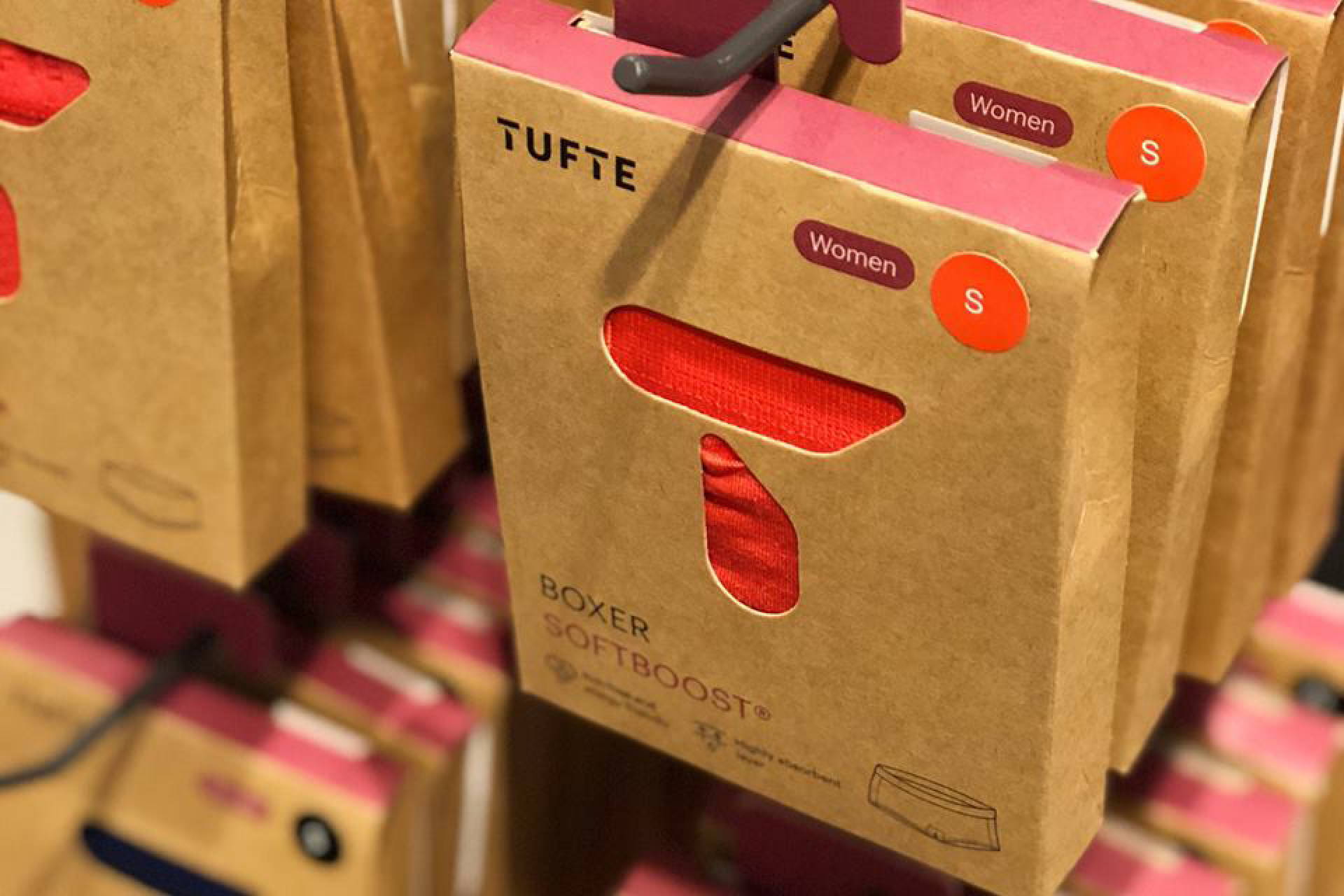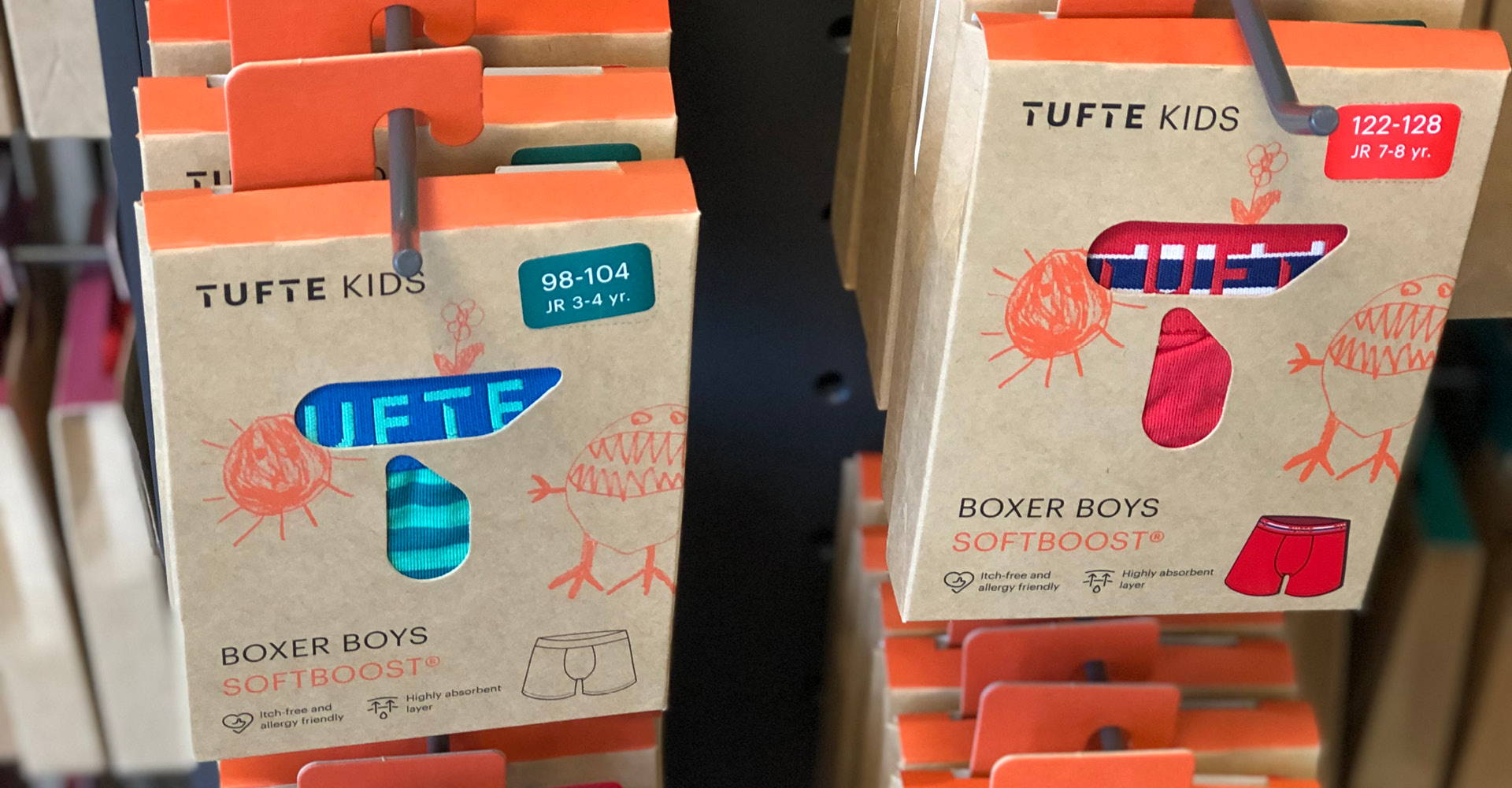 SOME SOFTBOOST™ FAVOURITES